Sep 24, 2015
Last week
Back end
Worked on the order confirmation process. Worked on releasing Bitcoin payments. Set up testnet server. Created Windows installer. (Edit: Added photo of server and client running on Windows 7, yay!)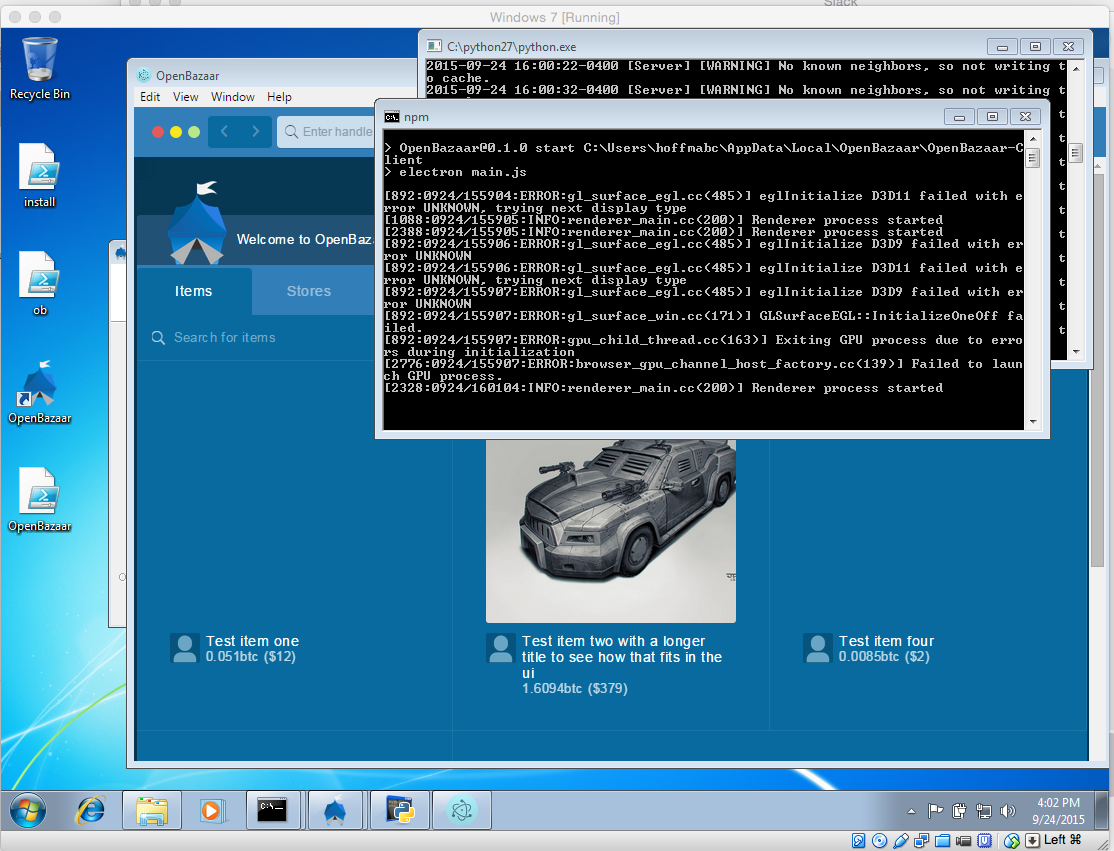 Front end
More updates to item editing and creation. Touched up the design for onboarding and main screen within OpenBazaar-client. Launched new OpenBazaar.org homepage.
---
Do you want to help build this with us?
Download OpenBazaar right now to get buying or selling in minutes or join us on Github to contribute to the development of this open-source project!